WE HAVE FUN WHILE AT THE SAME TIME WE CREATE BEAUTIFUL CONFIDENT SMILES
Dear Dentist Colleagues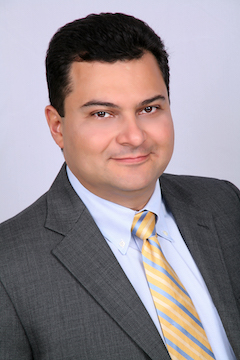 It is a pleasure to introduce to all of you our orthodontic specialty center, the Miami Center for Orthodontics. Our office is equipped with the latest technology, well-trained staff, beautiful facilities, and certified doctors in the specialty of orthodontics.
In addition, our patients enjoy a high level of service, convenient office hours (open late until 7 p.m. every day, and open on Saturdays), and convenient locations. We provide several financing options to make it possible for all our patients to receive treatment and keep our costs of treatment affordable for everyone.
We strive for perfection. In the last 13 years, we have completed more than ten thousand cases successfully: correcting bites and creating beautiful results for our patients. We are trained not just in creating beautiful smiles, but also in creating facial harmony in our patients. We are Invisalign certified, as well.
Dr. Enrique Gallo is a Gold Invisalign provider in South Florida. For your information, in our office we offer ONLY the specialty of orthodontics, and leave the general dentistry and other specialty procedures to our referring dentists and other specialists. We invite and welcome you to refer your patients to the Orthodontics Specialty Center for their orthodontic treatment. Your patients will thank you for doing so, and you will be very satisfied with the orthodontic results of our treatment as well.
We enjoy a very strong reputation among our patients and referring dentists, which comes from the thousands of successful complex cases we have completed. We also enjoy a very good reputation for being a friendly office with high ethical and moral standards. We always keep our promises.
If you have any questions regarding our services and would like to refer your patients for orthodontic treatment, please give us a call to set up a meeting to meet the doctors and our staff.
Here are some common cases we have completed. We are trained in surgical orthodontics and have treated several cases of severe skeletal and craniofacial deformities with the help of our fellow oral surgeons.
---