WE ALL DESERVE TO LOVE OUR SMILE.
Enrique Gallo, DDS
Making a Difference with Smiles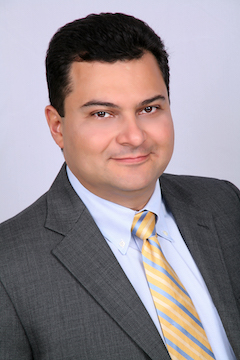 My profession is a way to change people's lives for the better. I enjoy the fact that I make people's faces more beautiful, but more important, that I help my patients feel better about their self-image and self-esteem. My life is inspired by the positive changes that are made in our patients' self-confidence, and in the meaningful relationships I've created with them through the years. Their friendships are the best part of my profession.
I am a people person and truly enjoy being able to interact with every single one of my patients, every step of the way. It has been my pleasure to have created more than ten thousand beautiful smiles during the past dozen years ... smiles that were made with love and compassion.
Dr. Enrique Gallo Education and Experience
Bachelor of Science in civil engineering – University of Nevada, Reno
Doctorate of Dental Surgery – Baltimore College of Dental Surgery, University of Maryland Dental School
General practice residency – Miami V.A. Medical Center, University of Miami School of Medicine
Certificate of Advanced Graduate Studies in orthodontics and dentofacial orthopedics – Jacksonville University School of Orthodontics
Gold Certified Invisalign® Provider
Incognito™ (Lingual Hidden Braces) Certification and Provider
I actively participate in continuing education courses to keep abreast of all advances in orthodontics. This benefits my patients with better and more aesthetic treatment results and by making the treatments less invasive and more effective.
In addition to traditional orthodontics, I also like to treat more complex and challenging cases such as cleft lip and palate, as well as patients with major dentofacial deformities. My engineering training has helped me understand quite well the mechanics of tooth movement and facial orthopedics, which gives me an advantage in treating patients with more complex conditions.
Professional Affiliations
American Association of Orthodontists
Florida Association of Orthodontists
Southern Association of Orthodontists
World Federation of Orthodontists, fellow
American Dental Association
Florida Dental Association
My Team
My team is composed of superstars in their field. We have a very diverse group of individuals working together for the same goal: providing superb customer service and the best treatments available to all our patients. They understand that superior service is about timeliness, quality of treatment, a happy and friendly environment, cleanliness of our offices, sterilization, and complete patient satisfaction. They all strive to make this possible and to keep our promises to all our patients.
We are also all bilingual and come from different professional and personal backgrounds, which is what ensures a very rich and dynamic environment for our offices. Our team members were all chosen for their experience in the field, but most important, for their positive attitudes and happy personalities.
Outside the Office
I was born in León, Nicaragua, and migrated to the United States with my family when I was 14 years old. I graduated with high honors from George Whittell High School in Lake Tahoe, Nevada, in 1990. I've lived in Miami for the past dozen years with my wife, Dr. Mayling Molina, a general dentist also trained in the United States. We have two children: Alexandra Vanessa and Enrique Alexander.
My passion besides work is travel. I love to meet people, learn about other cultures, and establish relationships with all kinds of people from all over the world. I am proud of the fact that I have friends on all continents. I love learning about other languages as well.
In Miami, we have a melting pot from Latin America, which makes it very interesting to meet and learn about other countries, their customs, languages, beliefs, and ways of life.